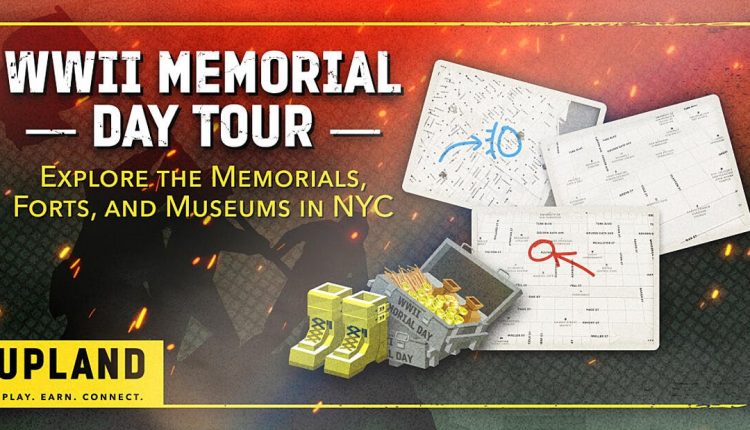 To commemorate the upcoming Memorial Day, the mobile-based property game Upland has announced a WW2-themed cross-city tour. Situated in New York, Upland will feature a range of locations across the city, all with their own unique contributions to the history of WW2, and the people who fought in it.
"Each location has a unique history and remembers those who fought for their country."
Starting on Monday, 30th May at 11 am Pacific Time, users can register to take part in the Memorial Day Tour. For those taking part, there are multiple city paths across New York that players can transport themselves to multiple cities across the New York State area. To do so, users would need to buy a specific ticket for that city tour, and travel to it via Block Explorer:
For more information about this Memorial Day tribute, check out the full announcement here.