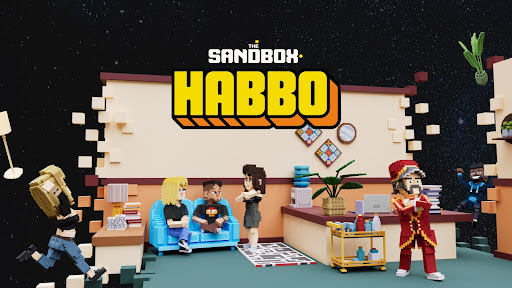 The Sandbox – the Animoca Brands subsidiary and virtual gaming world – has announced a new partnership with Habbo's Azerion. Through this partnership, communities within the Sandbox community can bring Habbo into their virtual experiences.
As for Habbo, the first experience will introduce the iconic Habbo Hotel and its receptionist, Frank, one of Habbo's most well-known characters. In this new experience, players will help Frank take care of the hotel by completing engaging tasks.
The Habbo experience in: The Sandbox: will allow players to learn more about Habbo's universe and history, while expanding its narrative with new events and plot points. For those keeping an eye on Azerion, the partnership also fleshes out Habbo's place in Web3, which began with Habbo X.
"The Sandbox has done a phenomenal job of pushing the envelope in Web3, building a strong community and a star-studded list of partners," said: Jurriaan van Teunenbroek, Vice President of Games and Content at Azerion. "We are very excited to work with The Sandbox in our own Web3 journey to expand the metaverse through interoperability and collaboration."