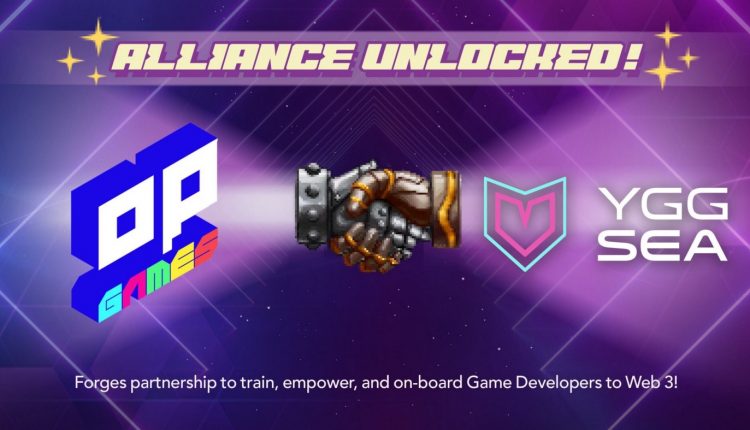 OP Games, the open-source technology company, has announced a new strategic partnership with the Yield Guild Games subsidiary – YGG SEA. YGG SEA, for those unaware, is the first of Yield Guild Games' sub-DAOs. As a decentralized organization, YGG SEA works to acquire and manage a wide catalog of NFTs within the metaverse.
At its core, the strategic partnership will bring the two companies together to further support web 3 games development and exposure in South-East Asia.
To accomplish this, OP Games will be given unique access to YGG SEA's network of gamers, developers and NFT / Crypto fans. YGG SEA, meanwhile, will dive into the latter's Arcadia – the 40-game strong web 3 arcade – giving it access to an extensive library of blockchain games and players.
In order to commemorate this new partnership, the two will be hosting a Games Night on Arcadia from June 3-5th, with a prize pool of 3,000 USDC and NFTs.
For more details about YGG SEA, check out the website.