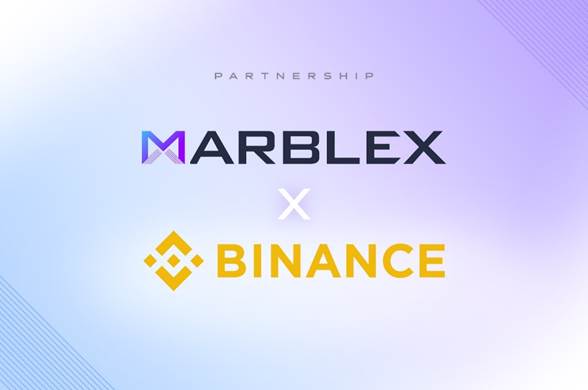 MARBLEX, a blockchain subsidiary of leading mobile game developer and publisher Netmarble, has signed a Memorandum of Understanding (MoU) with Binance, a leading blockchain and cryptocurrency infrastructure provider, to establish a strategic partnership.
MARBLEX will seek opportunities to bolster its ecosystem by leveraging Binance's infrastructure. As a strategic partner, Binance will join with MARBLEX in providing Binance Custody solutions, Binance Pay, and Binance Connect.
"We look forward to working with Binance and its technical capabilities and infrastructure that will play a key role in building MBX 3.0 – the next step for the MBX ecosystem," said Chung Young, Executive Director at MARBLEX. "Through this partnership, MARBLEX will experience exponential growth with its game-based blockchain ecosystem that will continue to offer fun, convenience and profitability to all users."
The partnership itself will strengthen MARBLEX's current ecosystem of blockchain-based games, further increasing its user traffic on a global level.
MBX is a gaming blockchain ecosystem launched by MARBLEX. The ecosystem encourages organic engagement from players and rewards them for their participation.